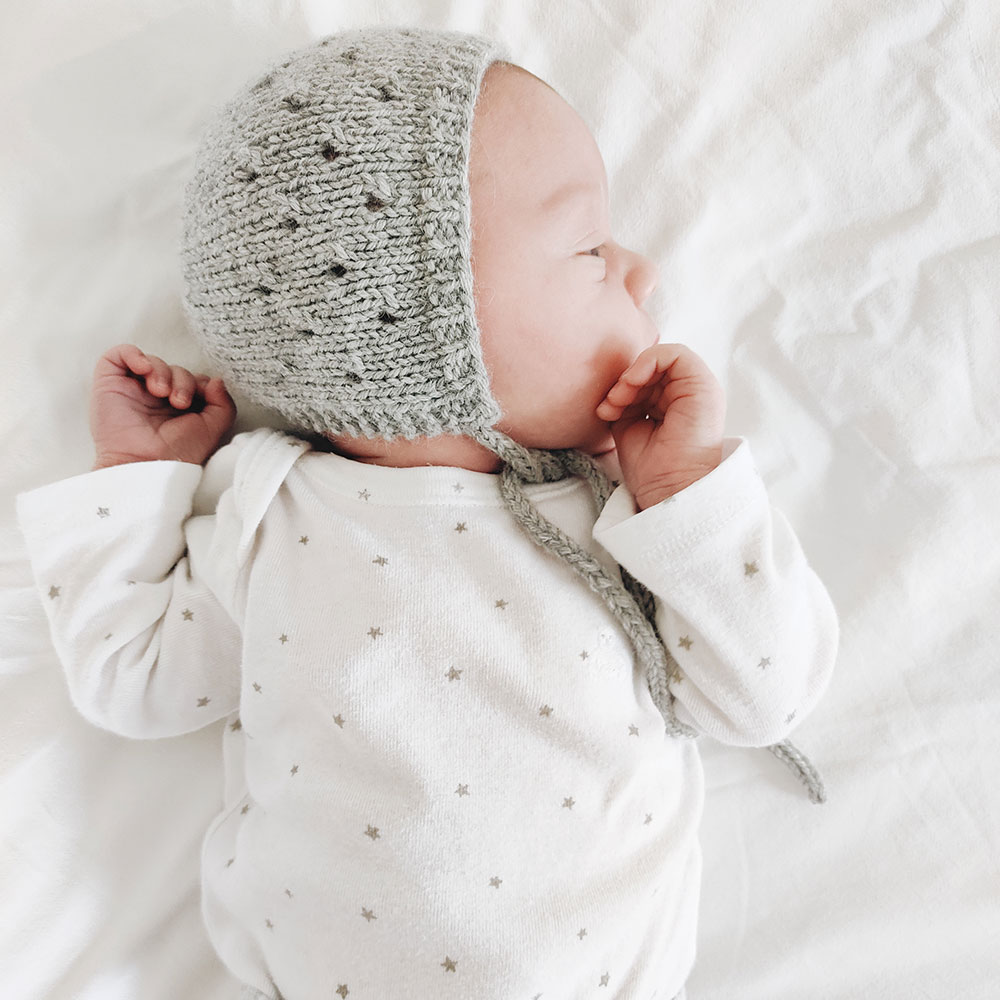 Are you planning a knitting project for a new baby boy or girl and looking for top tips on how to knit for babies? You might have lots of questions or heard lots of rules for what you should and shouldn't do.
I'm here to bust the myths and give you the ultimate guide to knitting for babies. From yarn choices, the essential items to knit, what advice you can ignore and how to gift your knits: let's dive in to all my top tips for knitting for babies.
What yarn should I use for baby knitting?
Let's start with the biggest baby knitting myth of all. Many knitters and crocheters all over the world live by a rule that you must only make baby knits in acrylic yarn. But that is absolutely not true.
Sure, acrylic yarn is a reliable choice for many and we all love that it is machine washable. But that is absolutely no reason to ignore the likes of cotton, bamboo and (controversially) wool.
A very small number of babies may be allergic to the lanolin in wool but it really is a tiny group of babies and you shouldn't right off wool completely because of this. Us humans have wrapped our babies up in wool for tens of thousands of years. It really is a super fibre due to being naturally flame resistant, super absorbant (great for all the dribble!), natural, biodegradable, breathable and the list goes on.
So no fibre is off limits for babies.
If you want to gift a new parent something they don't have to hand wash then pay attention to the yarn label.
Otherwise, lightweight yarns made from cotton and bamboo are great for summer and acrylics and wools are excellent for winter.
What size should I knit for a baby?
The teeny tiny newborn knits are incredibly cute and quick to knit. But babies grow FAST so it's best to only knit a couple of items for the early months of a babies life.
Then I always suggest knitting a size up. I can tell you from personal experience that if you knit something in the size they currently are then by the time you've finished it, they'll be in the next size up. Sleeves and legs can always be rolled up.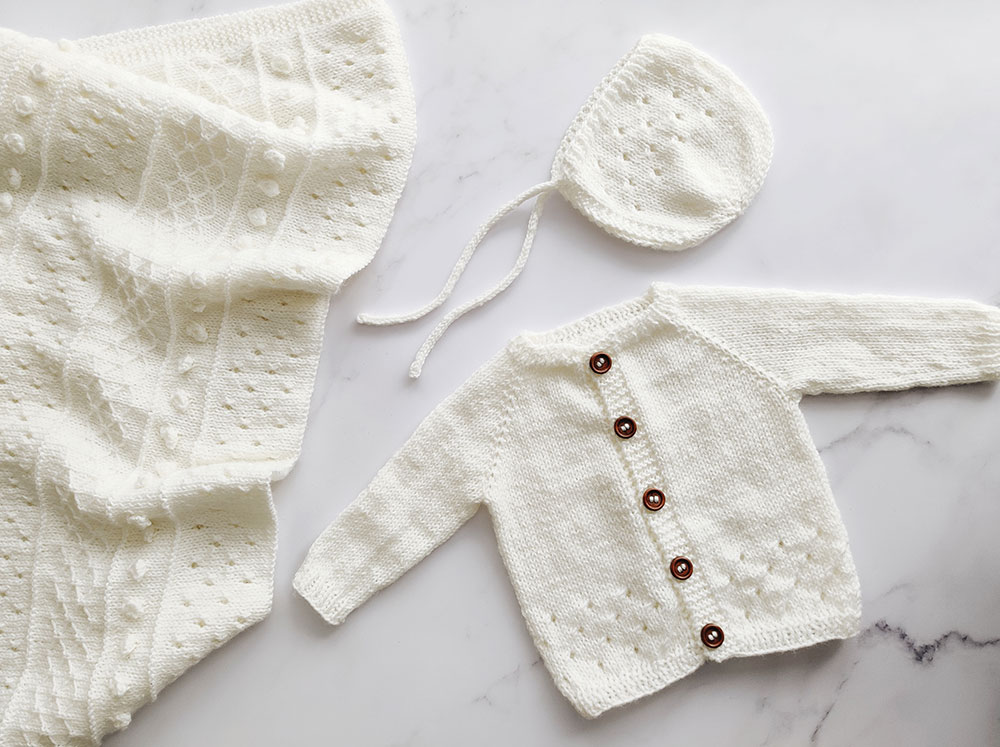 Things to remember when you gift baby knits
Never forget to gift your knits with washing instructions. Even if the yarn you've used can be machine washed at 40 degrees, it is best to make sure no new parent is left guessing. Sure, it's not glamorous but it will be super helpful.
Make sure your knit is ready to use. That means button are secure, the item is blocked and ends are weaved in.
And last, but not least, remember to tell the recipient what age range the knit if for.
What should I knit for a newborn baby?
There are no rules for what you can and can't knit a baby. Here in the UK, hospitals recommend you pack a hat and blanket in your hospital bag. A nice knitted hat and blanket look so much better in photos than a shop bought hat and hospital blanket!
A cardigan that new parents can easily put on and take off a baby is great in the early days of figuring out how hot or cold your baby should be.
But no matter what you knit, a baby in hand knits is just the best and always an incredibly thoughtful gift.
Find all baby knitting patterns, from heirloom blankets to cosy cardigans, here.